May 19, 2020
Inez Beats Homelessness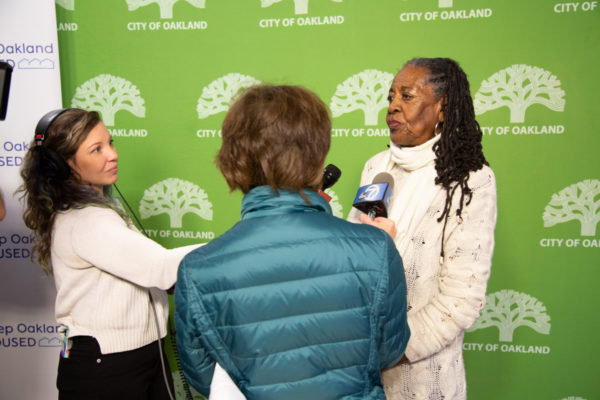 "After the death of a friend, I started not thinking well, not paying bills, or buying groceries or talking to anyone. Before long I was in a crisis…a financial one as well as a mental one. I don't have friends or relatives in the area anymore. I went to two charities for help and was turned away. Then I found Catholic Charities East Bay.
Jessica, my case worker, was so sweet to me. She treated me with respect. Not only did she help me stay in my home in the process of gathering paperwork and talking with my apartment's owner, I got a job that pays my rent! The owner said he had seen me on the security cameras cleaning the halls and the courtyard and wanted to pay me to keep doing it.
Catholic Charities helped me with more than my financial crisis. Everyone has pretty and ugly in them and they also have a choice which to be. So, I decided to keep the pretty and let the ugly go! Thank you Catholic Charities!"
"They gave me back my pretty"
 Inez benefited from our partnership with Keep Oakland Housed. Catholic Charities is one of the three non-profit partners providing emergency financial assistance and supportive services with Keep Oakland Housed. Last year, the program provided $2.5 million in emergency financial assistance benefiting 2,117 households.
Hope Lives Here
 We help families and seniors with rent and other services across Alameda & Contra Costa County. 
Learn More
Media: