May 5th, 2020
Food on the Table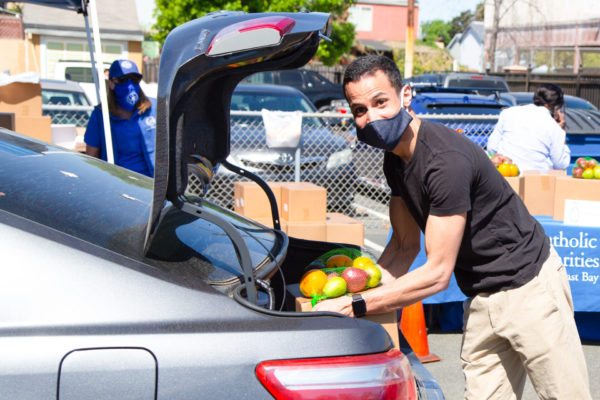 No one should have to choose between food or rent. Our team of essential workers in our housing, immigration, and mental health departments hear about these difficult decisions every day.
On Tuesday morning, we had hundreds of families lined up in their cars eager to receive food. Many of them arrived an hour earlier just to make sure they'd have something to put on their table.
Thanks to our wonderful partnership with St Vincent de Paul of Contra Costa, we've been able to feed 950 households in the past 3 weeks. In total, 30,000 pounds of perishable and nonperishable items have been given away.
Our goal at Catholic Charities East Bay is to do more and be more. Our community has urgent needs and our team has not paused for a second since shelter-in-place began.
We understand that hope lives here and we are here to bring just that.