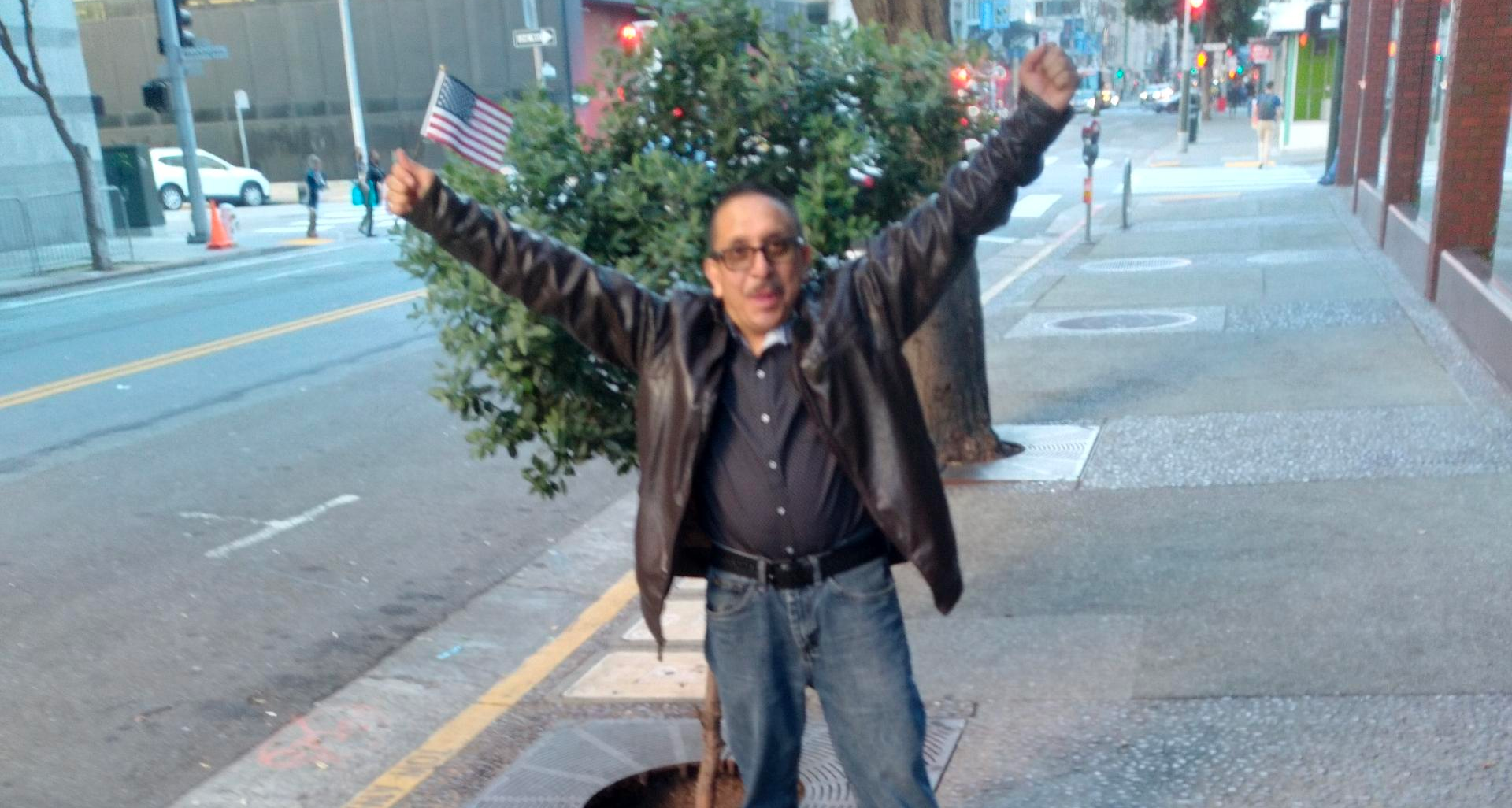 For many legal immigrants living in the United States, figuring out how to begin the process of becoming a citizen can be daunting. There are many forms to fill out, fees and an exam that tests an applicant's knowledge of U.S. history and laws.
At Catholic Charities East Bay, we have a robust Immigration Legal Services team, and we are proud to offer citizenship services to our clients. Last year, we helped more than 500 people begin this process.
Ronald Cermeno, a San Pablo resident, is one of them. Ronald arrived in the United States in 1989 from Guatemala and received asylum and then permanent residency. But despite his many years in the U.S. and his legal status, he still lacked citizenship, meaning that he couldn't vote or truly feel like an American.
"This country has given me a lot, and I wanted to participate more fully in all of its aspects, including in civic life," said Ronald. "I wanted to vote and make a difference."
This February, Ronald was sworn in as a citizen of the United States, a moment he had dreamed about for years.
Despite being a permanent resident for the past 17 years, Ronald was hesitant about applying for citizenship because he wasn't sure his English was good enough for the exam. Our Immigration & Legal Services staff helped him fill out documents and prepare for the test.
"They told me what to study, and they even practiced with me. They did everything to help me pass," Ronald said.
Ronald decided to apply through Catholic Charities after hearing "many horror stories" of immigration attorneys who overcharged or didn't deliver.
Now, Ronald is recommending Catholic Charities to other friends in the same boat.
"Catholic Charities was really there for me," he said.