Second Quarter 2019 Issue #2


We're blessed by an abundance of change this quarter, as you'll see in the stories, photos, and news coverage below.  As a multi-service agency, we're attuned to the issues and needs of the day, which means growth in programs such as housing, mental health, and other services.
At the same time, we're not immune to national trends such as those affecting immigrants and refugees.  For forty years, Catholic Charities has resettled refugees, helping over 10,000 people find new hope in our country.  However, the U.S. Department of State has slashed refugee admissions.  Halfway through the current fiscal year, we have only been assigned 8 individuals.  After exploring all options, we realized we could not continue with such a major reduction.  (Please read the full story in the Catholic Voice.)  Sister Elisabeth Lang was the force that shaped the Refugee Resettlement program.  We honor her in Heroes Among Us and will be planning a celebration of her work this summer.
With growth comes new demands, and thanks to a generous contribution of time and talent from organizational and team effectiveness consultant Richard Soublet, we were able to offer our managers a 12-month leadership program designed to help us be our best at non-profit leadership. You'll see graduation photos in this newsletter.
I'm also pleased to share photos from our 35th Annual Golf Classic, which took place April 29 at Blackhawk Country Club.  Many thanks to  the Wilcox Family Foundation (Presenting Sponsor) and Catholic Funeral and Cemetery Services (Gold Sponsor), among others who made this event possible.
Each May we hold our annual Parish appeal.  Our thanks go to all who have responded to help members of our community who do not have the advantages you and I take for granted.
Our Annual Transforming Lives Fundraising Lunch will take place on Thursday, October 10, from noon to 1pm,  at the San Ramon Marriott.  Donors and donations are the life's blood of any non-profit.  That is why our lunch is so important.  You play a key role helping families in Alameda and Contra Costa Counties.  We will celebrate this work in October. I hope to see you there.
Many blessings,

Margaret Peterson
Interim CEO
[rd_line type="rd_line_bold" color="#005eb8″ line_pos="center" margin_top="20″ margin_bottom="20″]


Our Mental Health programs are growing in underserved communities of color. Community champions are helping decrease stigma and increase information and help. Champions are becoming Mental Health First Aiders, taught how to identify, understand, and respond to signs of mental illness and substance abuse in their community.
This is all part of Catholic Charities' effort to contribute wisely to the growing conversation that mental health is an important dimension of our overall wellbeing, and not a cause for shame or stigma.
Trainings take place at churches, schools, and veteran-serving organizations, which are already familiar with the inequity, housing conditions, and violence that impact young people, families, and combat veterans. In the Bay Area, combat veterans struggle with homelessness and PTSD, among other health needs, while families and young people struggle with street violence and economic systems.
Over the past six months, this project has certified more than 500 people and held mental health workshops for more than 400 people across the Bay Area.
Across all communities, we trained 1,032 people in Mental Health First Aid and 488 people in Youth Mental Health First Aid in our last fiscal year, which ended April 30. The 8-hour curriculum was developed by Mental Health First Aid USA .
To learn more about upcoming trainings, please click here. Catholic Charities offers trainings in both English and Spanish.
[rd_line type="rd_line_bold" color="#005eb8″ line_pos="center" margin_top="20″ margin_bottom="20″]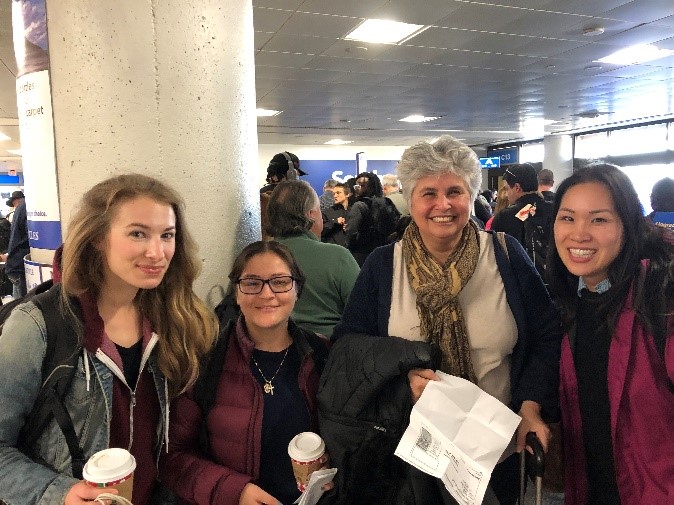 In May, the number of families apprehended at the U.S. southern border sharply increased to 132,887 compared with 99,304 in April and 92,840 in March.  In FY18, a total of 396,570 people were apprehended, as reported by US Customs and Border Protection.  Under the law, asylum requests must be made in the United States or at the US border.  They cannot be made in advance.  Because so many families are fleeing violence or persecution in their homeland, the crisis is growing. Qualified legal representation is in short supply, jeopardizing the right to legal counsel for asylum seekers.
In January, a small team from Catholic Charities East Bay, including two attorneys, joined volunteers at the South Texas Family Residential Center in Dilley, Texas, to help mothers and children detained while seeking asylum.
Help begins with education about the  asylum process in the United States, followed by preparing each mother for what is called the "credible fear interview."  This is the first step to seeking asylum.
The Catholic Legal Immigration Network, INC is one of the founding organizations of this volunteer effort.  The Catholic Charities team was able to join the effort thanks to a generous gift from the Sisters of the Holy Family.
The goal was to provide due process and prepare mothers to put into words the persecution they face, why they fear returning to their home countries, why their government cannot protect them, and why they cannot relocate to another part of their country.
Some of the mothers fleeing with their children are specifically targeted by gangs in their homeland because they own small businesses, or they are relatives of police, witnesses to crime, or they have refused to help with drug trafficking.  Others experienced violence at the hands of domestic partners.  All have suffered greatly and came to the United States to seek safety for themselves and their children.
Their motivation and will to move forward comes from their children. The desire is to get away from death threats and to give their children hope for a better life.  When they finally meet with an attorney, their courage is bolstered, even though the process of documenting their story is re-traumatizing.  One of the Catholic Charities team members is a mental health professional who coached and guided mothers and helped them process the trauma associated with re-telling their story repeatedly in the asylum process.
Working close to 12-hour days, the team helped around 30 mothers prepare for their interviews and led group information sessions for more than 100 women. They estimate that more than 90% of the mothers and children detained will pass their credible fear interviews.  Anywhere from 300 to 2,400 mothers and children are detained at Dilley at any given week.
UPDATE:  When is Enough, Enough
[rd_line type="rd_line_bold" color="#005eb8″ line_pos="center"]
Better Employment Together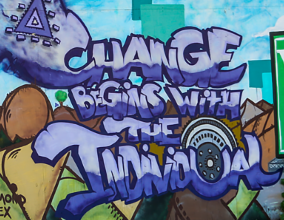 Better Employment Together, a new program of Catholic Charities that launched in April, helps people in Richmond and San Pablo address obstacles that may keep them from getting new jobs or advancing professionally.  We offer case management and connect people to job placement and skill-building services.
In June, we're hosting 12 sessions taught by The Stride Center to help improve participants computer and internet skills.  Thanks to Saint Mark's Catholic Church, this first series got off to a strong start with 20 students.  We appreciate the partnership!
In July and August, we're hosting a four-session professional development workshop series taught by Wardrobe for Opportunity.  The workshop covers financial literacy, networking, professional presentation, and skills identification.
We're also offering citizenship classes to help people prepare for their exams.
We're excited about the potential for people who seek fulfilling and rewarding work.
[rd_line type="rd_line_bold" color="#005eb8″ line_pos="center" margin_bottom="20″]
New Board Members Welcomed
In May, we welcomed four new members to our Board of Directors, Mary Olowin, MD, Marianela Carter, DDS, Pamela Ferguson, and Kevin Peters.  Each person brings enthusiasm, talent, and expertise that will benefit the people we serve.  With gratitude, we saw long time Board member Michael Kelly move off the Board.  We're glad to see that Michael will continue to support our programs in an advisory capacity.
[rd_line type="rd_line_bold" color="#005eb8″ line_pos="center"]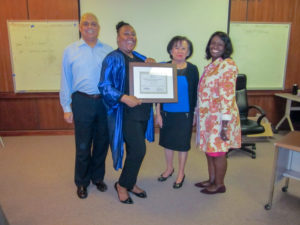 Celebrating Leadership Training Graduation, left to right:  Richard Soublet (organizational and team effectiveness consultant); Joy Thompson (Day Star program manager); Diana Pascual (chief administrative officer); Margaret Peterson (interim CEO)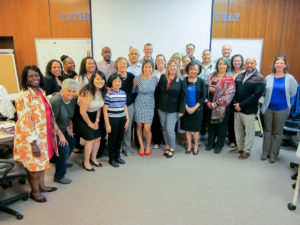 Celebrating Leadership Training Graduation:  Class of 2019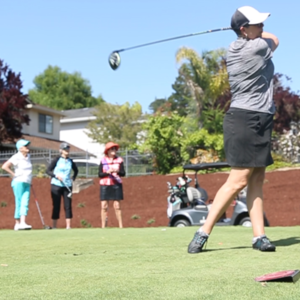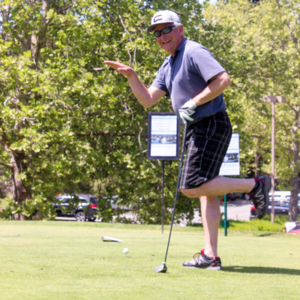 Fun on the Green:  scenes from the 35th Annual Golf Classic:  Tee off for Healthy Families
[rd_line type="rd_line_bold" color="#005eb8″ line_pos="center"]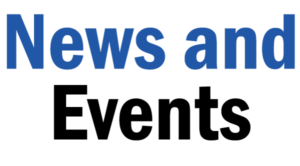 Upcoming Events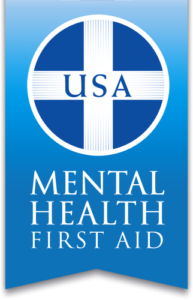 Mental Health First Aid trainings
Mental Health First Aid trainings help community members respond compassionately and directly when someone experiences a mental health challenge. Catholic Charities' Mental Health First Aid facilitators add restorative and culturally-aware ideas and discussions into these trainings.
Trainings can be offered in Spanish or English.
Register here
[rd_line type="rd_line_bold" color="#005eb8″ line_pos="center"]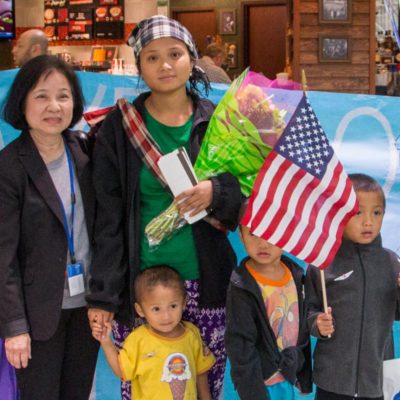 Sister Elisabeth Lang joined Catholic Charities' Refugee Resettlement program four months after it began. Sister Elisabeth was a refugee herself, as are many of her team.  She has been a rock of faith, a coach, and a shoulder to cry on for the thousands of people welcomed to our communities.  Today we all benefit from the success earned by refugees, who have launched new and popular restaurants, succeeded in trades and other professional endeavors, created jobs, achieved higher education, raised families, and become wonderful neighbors and friends.