June 9, 2020
Delivering hope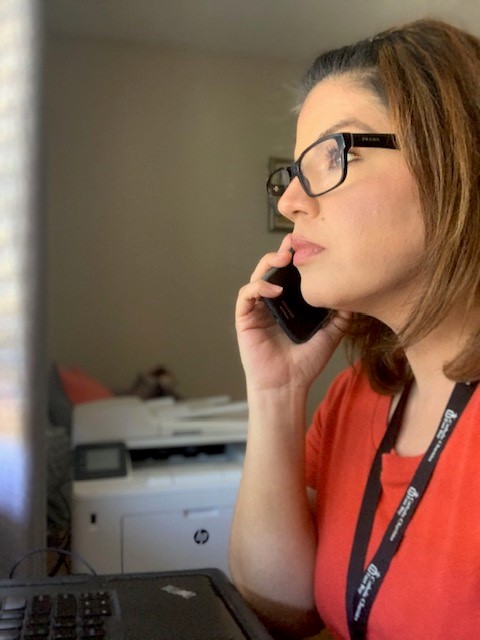 Where there is love, there is HOPE.
—Unknown
"I like helping people but have found myself crying right along with them lately as they face the biggest uncertainty of their lives. Imagine going from $4,000 to $5,000 a month to 0. It is amazing when I tell them to send me their documentation and we will get you as much help as we can. They immediately perk up! I can hear change in their voices. That is what makes my day worth it."
—Dora Segura, Catholic Charities Housing Case Manager, Contra Costa County
"You have no idea how crushing the stress has been, and you have no idea how much you've lifted a huge amount of that. Please direct me if you need me to do anything, currently the only thing I can repay you with is good wishes and prayers and love. And the assurance God will bless you all for doing his work and caring for his children."
—A father who had been laid off from work, after learning he was getting help with his mortgage payment
Today, we are getting a bigger demand of people asking for help: From Spanish-speaking people, to restaurant workers, to individuals who earned solid wages and never imagined they would need any kind of financial assistance. Clients are telling us, "I've never before asked for any help."
Housing Case Managers like Dora help pay missed or back rent, and often utility payments as well.
The need for help with food has sky-rocketed since COVID-19. To help with this, we partnered with St Vincent de Paul of Contra Costa County to provide food distributions every other week in Richmond. Moreover, we are also able to supply grocery store gift cards to those who need an extra hand.
Since shelter-in-place, we've helped 272 households with rental assistance, utility payments, and other financial support. In total, that amounts to $613,000 in assistance to people living in Alameda and Contra Costa Counties: from Oakland to Antioch; Pittsburg to Richmond; and San Leandro to Pinole. Our work is supported by Keep Oakland Housed, Season of Sharing, the Contra Costa County Health Foundation, and the Chan Zuckerberg Initiative.
"With the COVID-19 pandemic, many people were let go from their jobs; however, rent is still due. We try to help them prioritize. We advise them about the no evictions for 3 months but remind them that rent will still be due at some point. Regardless of the moratorium, if they fall behind, it will be difficult to recover," says Dora.