As the year draws to a close and we enter the season of gratitude and joy, the blessings of home and family become more apparent.  Read more to learn how your support has made a difference.
Last year, we received over 7,500 calls for help with housing – people asking for help with rental or utility assistance or with finding a place to live. Often, a crisis such as job loss, illness, or domestic violence was at play. These struggles place seniors and families on the verge of homelessness.  The North Bay fires have increased the number of people struggling to find a place to live or at risk of being displaced, and this affects the entire Bay Area.
The Bay Area's dwindling supply of affordable housing, combined with an increasing wage gap, make it harder than ever for the working poor to remain stably housed. Our Housing Services Counselors shared stories of several people they have helped find housing and renewed hope.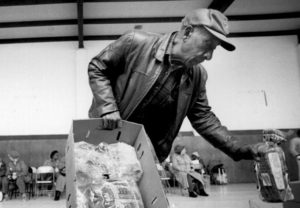 Henry is 75 years old and disabled. Homeless for close to 8 years, he slept in a van or, when he could, on a friend's couch. Then came lung cancer, surgery, and daily radiation. Finally, he received a Section 8 voucher and a place to live, but he still needed one time help with the $3400 security deposit. That's when Catholic Charities Housing Services Counselors got involved. Now, with stable housing, however modest, Henry can focus on his health and live out his life with dignity.
Sandy is the mother of a young daughter. She had a good paying job…and a partner who was physically and emotionally abusive. He suffered from bipolar disorder and schizophrenia. The abuse worsened and Sandy's injuries required a hospital stay and lengthy recuperation. The couple separated. Now on disability, Sandy needed help securing a new home. All it took was help with first month's rent to get Sandy and her sweet, young child into their new violence-free home.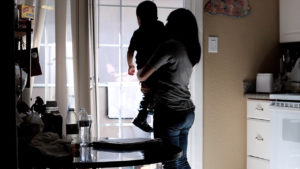 Irma is in her early 20's. She left the violence of Honduras seeking a better life for her child; who needed to remain in Honduras while Irma applied for a visa to bring her to this country legally. As part of a local feud, Irma's brother-in-law fled Honduras and a trail of death threats with Irma's young daughter in his custody. Irma received a call from Immigration and Customs Enforcement when they caught the uncle with her daughter. While waiting for the court to rule on whether her daughter could stay in the U.S. legally, Irma's landlord decided that if her daughter joined her, Irma could not remain in the studio rental. Irma would need a new home. Catholic Charities arranged for the security deposit, making a new home possible.
Wishing all of you the happiest of holidays. Thank you for your grace, your gratitude, and your generosity to Catholic Charities of the East Bay. Your support is a beacon of hope to the vulnerable.

Chuck Fernandez
CEO Catholic Charities of the East Bay