Welcome to the March Virtual Coffee with Chuck. This month's Mission Moment takes a look at Mental Health First Aid, a training that saves lives by offering tools to use when someone might be contemplating suicide or harm. We also explore the unique connection between Lent and budget development. My goals are to keep you informed of our work and to spur conversation.
All my best,
Chuck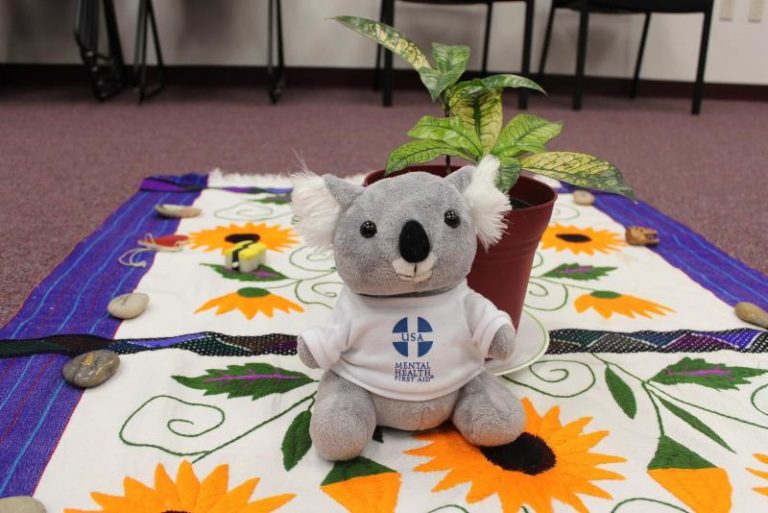 March is Lent and the season for deepening one's spiritual life. Pope Francis set a theme for Lent: "The Word is a gift. Other persons are a gift." He uses the parable of Lazarus and the rich man to teach us that "other persons are a gift" and the right relationship with people consists in gratefully recognizing their value. Even the poor are "not a nuisance but a summons to conversion and to change."
March is also a time when we solidify our budget for the next year. We look at funding from government, foundations, and our donors, and how we can best fulfill our mission and meet growing community needs. There is a natural tension and yet a graceful balance – to be responsible stewards of precious financial resources and to be an effective social service arm of the Catholic Church.
So how does the Lenten theme of gift and our budget relate to each other?
Pope Francis said, "Lent is a season that opens doors to all those in need and recognizes in them the face of the Lord. Each life we encounter is a gift deserving acceptance, respect, and love." Our wonderful staff and volunteers work everyday with immigrants, refugees, and youth and families in crises. The privilege to accept, serve, and love them is a gift. Our budget process must ensure that we fulfill that gift by being responsible financial stewards of the gifts we receive from our donors, the government, and foundations – their time, talents, and treasure, so that we can sustain our mission long into the future. We pay forward the gifts we receive that then allow others to provide the gift of acceptance, respect, and love to the vulnerable.
MISSION MOMENT
He called me with a rope in his hand, a ladder, and a plan to take his life. This was one of several calls. He was outwardly successful – country club membership, wonderful family, lots of money, and fancy title at work. I wasn't trained in how to de-escalate thoughts of suicide. Thankfully, my brother didn't follow through.
Today, Catholic Charities offers a training called Mental Health First Aid. It's led by mental health services trainer and restorative practitioner Cat Willett, who trains people to recognize physical, mental, and behavioral signs and symptoms that might indicate a struggle with thoughts of suicide. Her students learn a model called ALGEE and how to Assess for risk of suicide or harm, Listen non-judgmentally, Give reassurance and information, Encourage appropriate professional help, and Encourage self-help and other support strategies. Students learn how to apply this framework and move beyond the presenting behavior and symptoms to recognize the human dignity of those they encounter. Because our inner city youth are so traumatized by the events in their lives, Cat's program trains schools, agencies, and the community to "have more eyes" on young people.
Cat is passionate about her program. She wants to de-stigmatize mental health illness and normalize the hidden struggles we all face – depression, anxiety, trauma. She said her program is a gift to others to start the conversation that hopefully leads to recovery and resilience.
I spoke to one of her students this week. He shared his story about receiving a call the night before from a family member that his son was contemplating suicide. As he shared his story, I asked, "why are you so calm if this just happened last night?" He answered, "because of Cat." He shared how the training helped him use the ALGEE model to assess, listen without judgment, and encourage his son to seek help. He moved from the normal "dad mode" to going deeper to understand his son and why he was contemplating suicide. He said that, "God was truly at work." Cat gave him the gifts of education, awareness, and tools he previously did not have. He used those gifts to save his son's life.