Experience Hope Newsletter October 2017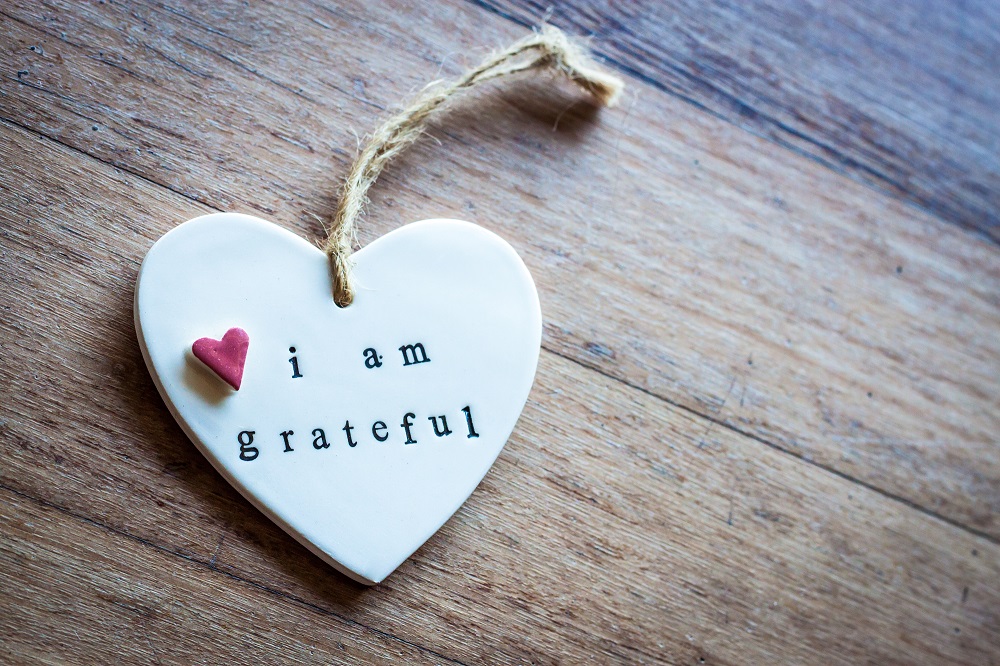 November is the month for gratefulness.  But how does gratitude relate to supporting youth who've suffered trauma?
We are all grateful for the opportunity to serve and learn from the most vulnerable, yet resilient in our community.  Most important, however, is what we consider success:  our goal is to help children and young people find their strength to become whole.  We strive for solutions that heal them, in spite of their history of trauma.  Ultimately, we want to help them find the kind of safety, nurturing, peace and joy that allows them to be thankful.
Below, we offer 11 resources that we hope can be used toward that goal.
On a related note, Catholic Charities of the East Bay is especially grateful for its phenomenal staff and volunteers.  Check out In the News below to learn about Cat Willett, Ivan Villasenor Madriz and Margaret Simor.
Experience Hope Upcoming Trainings:
Youth Mental Health First Aid training is a nationally-certified training focused on learning the signs, symptoms and supports for youth with mental health struggles. In addition to building knowledge, we hope to decrease the stigma surrounding mental health issues in our communities. Click here to register!
Youth Mental Health Training Dates: Unless noted All are held at Catholic Charities of the East Bay –Richmond Service Center
January 18th, 2018 (Thursday from 9am-5pm)
March 15th & 16th, 2018 (Thursday and Friday from 9am-1:30pm)
April 26th & 27th, 2018 (Thursday and Friday from 9am-1:30pm)
Adult Mental Health First Aid teaches signs and symptoms of mental health issues and offers a simple (but not always easy) action plan for supporting people in our lives who might be experiencing a mental health issue. Register online today!
Adult Mental Health First Aid Training Dates:
December 13th Santa Rosa-based training (Wednesday from 9am-5pm) (training held at Catholic Charities of Santa Rosa – 987 Airway Court, Santa Rosa)
January 11th & 12th, 2018 Richmond-based training (Thursday & Friday from 9am-1:30pm) (must attend both dates)
February 1 & 2, 2018 Oakland-based training (Thursday & Friday from 9am-1:30pm) (must attend both dates)
March 1 & 2, 2018 Richmond-based training (Thursday & Friday from 9am-1:30pm) (must attend both dates)
Cost: FREE (thanks to generous funding from the Providence-St. Joseph Health Foundation) Please email fwills@cceb.org for more information.
Do You Know about these 11 Educator Resources to Help Traumatized Youth...?
Producers of ground-breaking, award-winning "Sesame Street" have compiled bilingual resources for activities that include articles, story books, videos, online interactive workshops and more to address childhood trauma.  The website can tailor searches to type of activity, duration of activity (1-2 minutes, 2-3 minutes, etc.) and age range.
For Spanish, click on "Español" in the top left hand corner of the first screen.
Designed specifically for teachers, the five-minute video compares how a traumatized child's brain works compared to that of a child who hasn't experienced such suffering.   The producers' goal is to make it easier for teachers to talk with children about trauma.
This article published by U.C. Berkeley's Greater Good Science Center describes how traumatized children behave in the classroom, presents research on how such children will fare in the future, and suggests strategies teachers can use to help.
Students who've experienced trauma present a range of symptoms that can be mistaken for other problems.  This blog post helps educators recognize the symptoms and help students cope when they're at school.
Additional information can be found in the video, "What Every Teacher Needs to Know about Childhood Trauma." Both resources are provided by We Are Teachers, an online educators' community.
Published in the Atlantic Monthly magazine, this article describes research that ties childhood trauma to emotional and physical suffering in adulthood.  The piece also offers ideas to support youth.
A project of the National Child Traumatic Stress Network (NCTSN), the Learning Center provides hundreds of free online courses and webinars to help educators, clinicians, parents and other caregivers support traumatized youth. For free access, you'll need to set up an account on the website.
Supporting children and young people who struggle with trauma is rewarding but can be stressful.  Lesley University provides these self-care tips for educators who work with traumatized youth.
The Juvenile Action Corps looks at childhood trauma remedies from the perspective of three systems that influence youth outcomes – Child Welfare, Juvenile Justice and Education.  For education (addressed on page five), the guide recommends strategies to support youth directly and by partnering with the other systems.
To Help Youth Who've Experienced Trauma - Toolkit of the Month: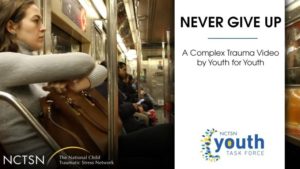 Child Trauma Toolkit for Educators
Mentioned briefly in our October 2017 newsletter, the toolkit deserves attention again.  Developed by NCTSN, these guidelines range from how to detect signs of trauma to the impact of trauma on different age groups to suggestions for how educators can help.  The toolkit also includes "A Guide for Parents."