26 Resources to Strengthen the Resilience of Children and Celebrate Mental Health Month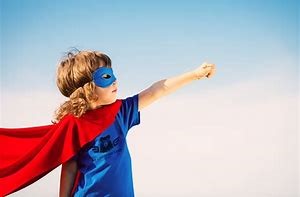 "Children are the living messages that we send to a time we will not see," John F. Kennedy
The Kennedy quote could easily imply that children who are nurtured, protected, encouraged and loved are our best bets for ensuring a bright future.  May 10th was National Children's Mental Health Awareness day, and May is Mental Health Month.  It's the perfect time to promote the mental health of everyone, particularly children.
Below are 26 resources to bring awareness to mental health issues, to help those living with mental illness and to support the wellness of children – including ones who are homeless or face the challenges of immigration.
Experience Hope Upcoming Trainings:
Mental Health First Aid trainings seek to empower community members to respond compassionately and directly when someone experiences a mental health challenge. In addition, Catholic Charities' Mental Health First Aid facilitators take pride in adding restorative and culturally-aware ideas and discussions into these trainings. We offer Mental Health First Aid trainings focused on adult and adolescent mental health. These trainings can be offered in Spanish or English.
Youth Mental Health First Aid courses are free to community members.
Adult Mental Health First Aid courses are only $95 and include breakfast and all materials.
Click here for a list of our upcoming trainings.
Check out our revamped webpage for up-to-date Mental Health First Aid information and training dates:
In the News:
A KRON – Channel 4 story about Catholic Charities of the East Bay's Claire's House featured CEO Chuck Fernandez.  Claire's House is a home that provides vital support services for commercially sexually exploited youth, including healing, continuing their education, and enjoying the activities of childhood. Claire's House is for young people who are open to help moving forward in their lives.
Catholic Charities of the East Bay has received funding from The California Board of State and Community Corrections.  The East Bay Express's article, "City of Oakland and Three Non-Profits Awarded $1.85 Million in State Grants for Violence Prevention,"  provides the details.
Do You Know about these Resources...
To Promote Mental Health Month:

The National Catholic Partnership on Disability offers five "Prayers for the Faithful," one for each Sunday in May, to promote mental health awareness.
Mental Health America provides a Mental Health Month Toolkit with information for promotion, event planning and other activities.    The National Alliance on Mental Illness and the National Council for Behavioral Health Resources also offer promotional materials.
The healthcare company, New Directions, provides a "Mental Health Month Resource Toolkit" to promote, educate and help those who need services.
To Improve the Lives of People Challenged by Mental Illness:
Below are links to the resource pages of four organizations that offer comprehensive mental health services, treatment recommendations, training, referrals, educational materials, webinars and other means of support.
The National Alliance on Mental Illness
The National Child Traumatic Stress Network
The National Institute of Mental Health
The Substance Abuse and Mental Health Services Administration
To Provide Immediate Telephone Help to Anyone Suffering a Mental Health Crisis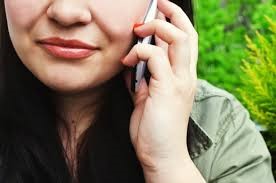 The emergency hotlines of many mental health organizations give 24-hour help to people in crisis.  The Healthy Place offers this list of mental health hotlines and resources. The National Alliance on Mental Health provides a list of 25 Helpline Resources,  and the website MentalHealth.net describes what to expect when seeking support from a hotline.
To Support the Emotional Healing of Children Overcoming Trauma and Abuse:
The National Child Traumatic Stress Network is the most comprehensive resource bank for understanding, treating, advocating and identifying resources for children who have experienced trauma.
"Parents: What you Can do to Promote Positive Mental Health Development in your Child" was published in 2015, but its recommendations are timeless.
The American Psychological Association's "Children and Trauma" includes information and strategies for mental health professionals treating children.
"Effective Treatments for Child Traumatic Stress" on the Kids Mental Health website provides treatment interventions for mental health care providers.
To Provide Help to Children who are Homeless or at Risk of Becoming Homeless
The Homeless Children's Network (HCN) offers two kinds of support to help children and their families, 1) direct mental health and other services, and 2) consulting and assessment help for agencies serving the homeless.
The San Francisco Children's Health Project provides mental health and other primary care services to homeless and uninsured youth, ages 10-25.
For a summary of research on children and homelessness, read "An Inside Look at the Mental Health Epidemic Plaguing Homeless Youth."  The North Carolina State University concluded that 25 percent of homeless children need mental health services.
To Support Immigrant Children and Families
 First Five Contra Costa's "Resources for Immigrant Children and Families" includes information on helping children cope, safe places and sanctuaries, legal rights and emergency planning.
The American Academy of Pediatricians offers "Mental and Emotional Health," a guide to treating immigrant children.
The State of New Jersey's "Strengthening Immigrant Children's Mental Health" explores unique challenges, cultural context, interventions and treatments.
The Immigrant Legal Resource Center has put together information to help families fearing deportation.  Included is:
Toolkit of the Month:

The National Federation for Children and Families (NFCF) provides a kid-friendly toolkit that includes games, coloring books, cartoons and other materials to recognize National Children's Mental Health Week – May 7th through May 13th.  The kit includes a "Cool Kids Tool Kit" to introduce elementary and middle school students to the topic of mental health and to show them how to stay emotionally healthy.  NFCF also offers the "How Do You Feel?" Coloring and Activity Book for students in grades 1-3.