Experience Hope Newsletter March 2018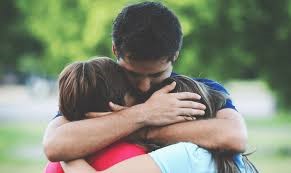 It's painful that National Youth Violence Prevention Week, March 19th to March 23rd, occurs a little more than a month after yet another school shooting, this time in Parkland, Florida.  But we are optimistic because young people have drawn national attention, demanding change to keep themselves and others safe from future tragedy.
We know that youth violence occurs most frequently beyond the school yard, in homes and communities that should be safe.  While those in our profession can't stop the violence entirely, we can work on prevention strategies, and we can provide comfort and support to young people who are affected.  Below are 15 resources to help keep youth physically safe and emotionally sound.
Let's not forget that this is the beginning of Spring, which represents re-birth and renewal.  Our highest hope for youth violence prevention is in the renewed call for action on the national level.  For now, we're cautiously optimistic that young people themselves can make change happen.
Experience Hope Upcoming Trainings:
Mental Health First Aid trainings seek to empower community members to respond compassionately and directly when someone experiences a mental health challenge. In addition, Catholic Charities' Mental Health First Aid facilitators take pride in adding restorative and culturally-aware ideas and discussions into these trainings. We offer Mental Health First Aid trainings focused on adult and adolescent mental health. These trainings can be offered in Spanish or English.
Youth Mental Health First Aid courses are free to community members.
Adult Mental Health First Aid courses are only $75 and include meals and all materials.
Click here for a list of our upcoming trainings.
Upcoming Adult Mental Health First Aid courses:
Upcoming Youth Mental Health First Aid courses:
Check out our revamped webpage for up-to-date Mental Health First Aid information and training dates:
Do You Know about these Resources...
To Care for Children and Adults Who Have Experienced Trauma
To Care for Children and Youth who have Survived School Shootings: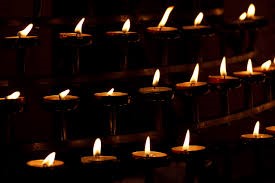 "Trauma, Violence and School Shootings" offers a variety of resources, including how to tell whether a young person is about to commit an act of violence, how to help youth cope with grief and how to evaluate youth violence prevention programs, among other information.  The listing is provided by the National Resource Center for Mental Health Promotion and Youth Violence Prevention.
The American Psychological Association gives advice to parents of children who've experienced a school shooting – "In the Aftermath of a Shooting, Help your Child Manage Distress."
"School Violence – Prevention Tools and Resources," offered by the Center for Disease Control (CDC), includes more than a dozen guides, strategies, toolkits and research summaries, among other information.
To Help Prevent Youth Violence:
Students Against Violence Everywhere (SAVE) is offering a comprehensive guide to publicize National Youth Violence Prevention Week (March 19th – March 23rd).  The guide provides step-by-step instructions on how to prevent violence and spread the word about the week-long observation.  The how-to tactics are customized for categories of stakeholders, including school faculty, parents and representatives of social service agencies and religious organizations.   Here's an action kit summarizing the information.
Also from the CDC is "Youth Violence – Additional Resources," which lists almost two dozen websites of organizations that provide information on prevention and support.
The Substance Abuse and Mental Health Services Administration has produced, "New Approaches to Youth Violence Prevention in Schools," a three-minute video that describes violence's impact on young people.  It offers evidence-based prevention practices and programs.
The Children's Safety Network provides this list of "Youth Violence Prevention" information, including the scope of the problem, publications, webinars and injury prevention resources.
To Combat Gang Membership and Prevent Gang Violence
The National Traumatic Stress Network's (NCTSN) "Trauma in the Lives of Gang-Involved Youth" includes profiles of former gang members and their history of trauma.  The resource provides techniques that community organizations and volunteers can use to help youth affected by trauma that happened before or after gang involvement.
NCTSN also offers a guide for parents who fear their child might become involved with a gang, "Your Child and Gangs: What You Need to Know about Trauma – Tips for Parents."
The U.S. Department of Justice has published "Gang Prevention:  An Overview of Research and Programs." It includes statistics, demographics, risk factors and strategies and tools for prevention.
The National Forum on Youth Violence Prevention is providing a Strategic Planning Toolkit for Communities.  The 30-page resource offers a framework for creating a community plan to combat youth violence in general and gang violence, specifically.  
Toolkit of the Month: "Violence Prevention in Schools and Youth Settings"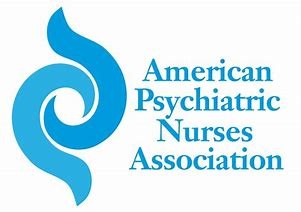 The American Psychiatric Nurses Association offers 19 resources to help reduce youth violence.  Examples are violence prevention strategies, research on best practices, interventions for bully, cyber bullying and dating violence, information on how to support children who've experienced trauma and recommendations for mental health providers serving affected youth, among others.