Experience Hope Newsletter January 2018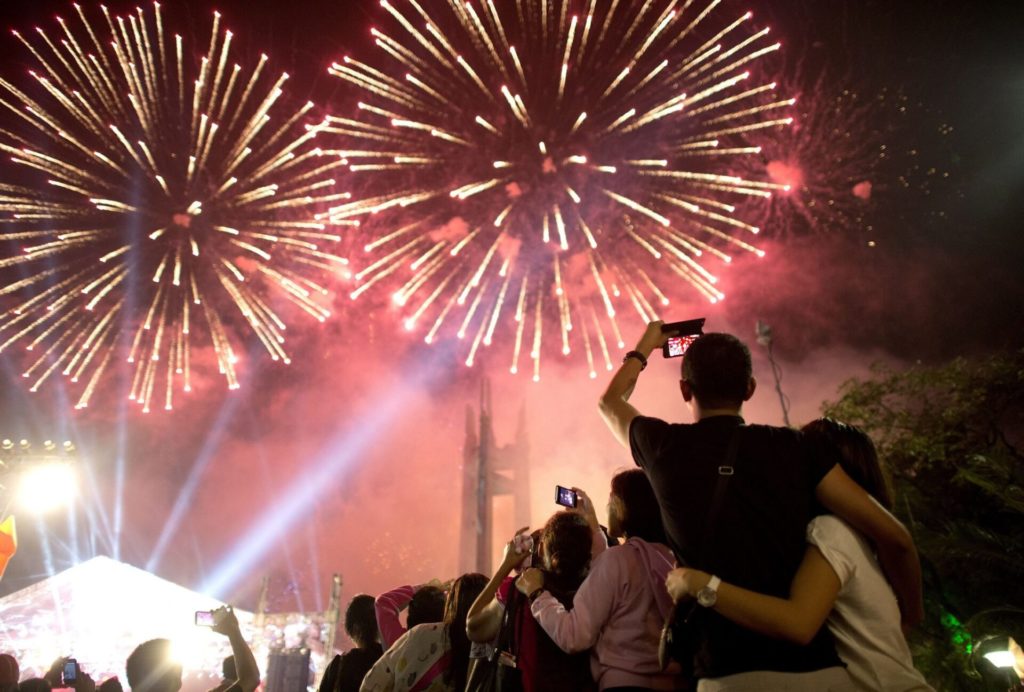 What better way to start the New Year than to embrace keeping yourself and those you support mentally healthy?  January was is Mental Wellness Month, an opportunity to take specific steps toward ensuring the wellbeing of ourselves and others.
According to Consumer Health Digest, wellbeing occurs when "an individual realizes his or her own abilities, can cope with the normal stresses of life, can work productively and is able to make a contribution to his or her community."  Below, we provide resources to jump-start 2018 with efforts to foster wellbeing.
January was also the month that we bring awareness to the devastating issue of sexual and other human trafficking.  On a local level, we are excited that Catholic Charities of the East Bay is opening a therapeutic community home for commercial sexually exploited youth.  See below for an interview with the director of CSEC services, Leah Kimble-Price.
After our "In the News" section, we offer 16 resources to combat sexual and other human trafficking and to promote mental and physical wellness.
Experience Hope Upcoming Trainings:
Check out our revamped webpage for up-to-date Mental Health First Aid information and training dates:
Youth Mental Health First Aid:
The Youth Mental Health First Aid course is appropriate for anyone who supports youth and wants to understand signs, symptoms and supports for teens struggling with mental health problems. The course covers differences between typical adolescent development and potential warning signs of mental health struggles, as well as a simple action plan for supporting youth, including offering support during mental health crises. Participants in this course use these skills in their workplaces, as volunteers with youth, and even in their own families.
Youth Mental Health First Aid trainings are free to the public until Fall, 2018.
 Upcoming trainings (all held at 217 Harbour Way, Richmond):
February 8th from 9am-5pm
March 15th and 16th from 9am-1:30pm (must attend both dates)
April 26th and 27th from 9am-1:30pm (must attend both dates)
Registration required. Registration can be found here. 
Adult Mental Health First Aid:
The Adult Mental Health First Aid course is appropriate for anyone who wants to learn how to help a person who may be experiencing a mental health related crisis or problem. Topics covered include anxiety, depression, psychosis, and addictions. Course participants come from a variety of backgrounds and use the skills learned from this training in their daily lives, including within their own families, workplaces, and communities.
Upcoming trainings:
In the News:
The Catholic Voice published "Groups Decry End of Immigration Protection for Salvadorans" about the Trump Administration's ending of Temporary Protected Status for Salvadoran Immigrants.  The article lists Catholic Charities of the East Bay as a resource for people facing deportation.
Terminating tps designation for el salvador contrary to human dignity and life
Leah Kimble-Price:  The Force behind Opening Claire's House, a Refuge for Commercial Sexually Exploited Youth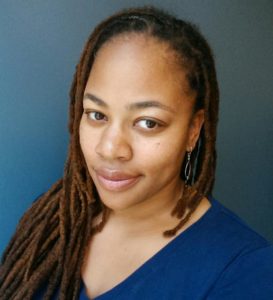 For Leah Kimble-Price, director of CSEC Services at Catholic Charities of the East Bay, the monumental process of opening Claire's House has been like launching a start-up.  Her venture is providing a safe haven for commercially sexually exploited youth.  (CSEC stands for the Commercial Sexual Exploitation of Children).
Like any driven entrepreneur, she's taken on endless responsibilities.  In addition to project management, hiring, and fundraising, she and a team of advocates and experts are revolutionizing the concept of "group home."
"Claire's House is a therapeutic living community, not a group home," she says.  "The most exciting part is developing new and innovative ways to provide support.  We'll provide trauma-informed care, viewing what we do through a lens of social and restorative justice and focused on survivor identity."
The house's name comes from Alameda County District Attorney Nancy O'Malley's mother.  It was DA O'Malley's vision to create long-term options for commercially sexually exploited youth, partnering with the Diocese of Oakland.   Rather than simply offer housing, a team of dedicated health professionals, clinicians and support staff will help heal and empower residents.
One of the most novel ideas for Claire's House concerns hiring, which is a huge priority.  Kimble-Price is recruiting employees whose backgrounds enable them to truly empathize with residents.
Staffers will have overcome their own challenges and hardships from life experiences that could include refugee or immigration status, or survivors of trauma, abuse, exploitation or any other kind of hardship.  "We want people who look like our residents and who understand their stories."
Kimble-Price is actively recruiting for the following positions: therapeutic living counselors, case managers, clinicians, drivers and janitors (see listings at www.cceb.org/about-us/careers). Claire's House is expected to open its doors to 12 residents in spring 2018.
It's not surprising that Kimball-Price helping establish a pioneering refuge for these young people, given her personal history.  She comes from a family of educators and social justice activists. Her mother was a public school teacher, her grandmother ran for Oakland Unified School Board and served as the community liaison to the Superintendent, and her grandfather was a social worker and probation officer who worked with members of the Black Panther Party.
"Growing up, we were taught to see ourselves as our own medicine.  Fighting for social justice was a part of how I was raised, and it shapes who I am as a person and how I move through the world."
That mindset serves her well as Director of CSEC Services, which oversees Claire's House.  While some might view her charges as victims who need housing, she knows that they are survivors to be respected for their resiliency and search for a better life.  Claire's House can be the first stop on that journey.
16 Ways to Jump-Start the New Year
To Support Commercial Sexually Exploitation Youth or other Survivors of Human Trafficking:
Understanding Trauma and Child Sex Trafficking provides a description of who's at risk, offers resources from the National Child Traumatic Stress Network and describes how policymakers are working to combat and end these crimes.
The Administration for Families and Children has developed "Resources Specific to the Victims of Human Trafficking."  The information focuses on providing trauma-informed support and care to Human and Sex Trafficking survivors.
If you believe that a young person is being sexually exploited, the organization MISSSEY (Motivating Inspiring Supporting and Serving Sexually Exploited Youth) provides information that shows how you can help.
Assisting Victims of Human Trafficking offers an in-depth overview of human and sexual trafficking.  The article explains the challenges of identifying and helping survivors exit trafficking.  It also gives strategies to restore the wellness of those with the courage to leave.
To Help Children, Youth and Families:
Young immigrants registered under the Deferred Action for Childhood Arrivals (DACA) program face extraordinary stress.  Berkeley City College has compiled a list of student support resources, including such resources as a mental health emergency toolkit, a video of affirmations and where to find mental health services and help with Medi-Cal eligibility.
Based on the statistic that half of all college students face crippling stress, the Jed Foundation launched the "Half of Us" – Press Pause campaign.  It provides videos and advice to help young people cope with debilitating emotional issues.  The foundation is an organization that promotes mental health and emotional wellbeing for young people.

Health Coach Carmen Hunter's blog entry, "How Trauma Affects Wellness,"  makes the case that trauma's negative impact on the wellness of children has lifelong implications.  The blog entry links to "The Effects of Complex Trauma" on the National Child Traumatic Stress Network (NCTSN) website.
"Families Together: Supporting the Mental Wellbeing of Children and Youth" is a nine-minute video spotlighting members of four families from different backgrounds.  They discuss how they have supported their children and youth through mental health challenges.  The video also includes two mental health professionals discussing strategies that help ensure the mental wellbeing in this population.
Subtitles are available in six languages: French, Farsi, Korean, Punjabi, Simplified Chinese and Traditional Chinese.  (Unfortunately, Spanish subtitles aren't available.  The producer, Kelty Mental Health Resource Center, is located in Vancouver, Canada, where other languages are most prevalent.)
To Aid People who Might Need Mental Health and Substance Abuse Support:
The Substance Abuse Mental Health Services Administration offers "What People in Recovery Need to Know about Wellness."  The two-page guide describes how individuals who've conquered substance abuse challenges can integrate wellness into their lives.
The fact sheet "What Health Providers and Organizations Need to Know about Wellness" offers resources for health providers and strategies to address mental health issues.  It also explains the eight dimensions of wellness, which provides a standard for measuring wellbeing.
The "Be the One to Make a Difference" campaign's website provides a comprehensive list of resources for anyone who wants to make a difference in helping people with mental health and substance abuse challenges.  The resources are offered by Mental Health First Aid, a training program that teaches the skills to support someone in crisis.  Catholic Charities of the East Bay offers the training courses.
To Care for Yourself:
Consumer Health Digest's website gives an overview of Mental Wellness Month and relays ways to promote mental wellbeing and to support yourself and others in attaining it.
Professionals who work with clients and students who have faced trauma may develop related symptoms themselves.  Understanding Secondary Traumatic Stress explains the concept and gives advice on how service providers who might experience it.
Educators, administrators and other school staff are invaluable to ensuring that students receive high-quality educations.  Consequently, the emotional and physical wellbeing of school personnel is vital.  "SCHOOL EMPLOYEE WELLNESS – A Guide for Protecting the Assets of Our Nation's Schools" offers instruction on establishing a school program dedicated to employee wellness.
Tool Kit of the Month: The Resource Center Library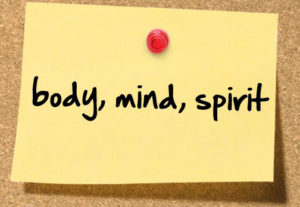 The Resource Center Library provides dozens of articles focused on promoting physical and mental wellness, using mind, body and spirit.  Topics are wide-ranging, including anxiety, depression, nutrition, vaccines, home safety and sleep disorders.  Because the library is provided by The Centers for Family and Children in Ohio, some resources might be in and around that state.