One of the toughest challenges to providing effective mental health services is the stigma associated with mental illness. May is National Mental Health Awareness Month, and the third week in May is National Prevention Week, which raises awareness of substance abuse and mental health.
This month empowers us to educate and engage in advocacy to combat the shame of seeking treatment. Those of us in the field know that people who use mental health resources improve not only their own lives, but also the lives of their loved ones and communities.
Through our collective work, we strive to increase the number of people who decide to reach out for help. May is an opportunity to do even more. Toolkits that help build awareness are listed later in the newsletter under "Tools of the Month."
It takes great courage to seek treatment.  The more we nurture the inner strength of those who need healing, the more we live up to the promise of these mental health observances.
Spotlight on Experience Hope Clinical Services and California's Office of Health Equity

Catholic Charities was recently awarded a prestigious grant from the Office of Health Equity within the California Department of Public Health. Catholic Charities is one of 35 grantees funded through the California Reducing Disparities Project.
The project is a five-year initiative to build an evidence base for our Experience Hope model, which integrates restorative practices into evidence-based trauma treatment. Restorative practices offer students respect and a focus on the importance of context and cultural factors in understanding youth behaviors; it provides youth with healing approaches to trauma-driven behaviors, instead of traditional punishment, which perpetuates trauma.
When integrated into mental health services, youth who may otherwise be reluctant to engage in traditional counseling services build deep, safe, and effective bonds with our therapists, supportive adults, and other youth.
Catholic Charities' Experience Hope Clinical Services Program currently comprises four therapists: one in a West Contra Costa middle school, funded by Kaiser's Youth Trauma-Informed Care program, and three others working across all six comprehensive high schools in Oakland Unified School District.The latter are funded through the District's U.S. Department of Education Project Prevent grant. This new program will cover two more therapists for an Oakland middle school.
Experience Hope Upcoming Trainings:
Adult Mental Health First Aid
teaches signs and symptoms of mental health issues and offers a simple (but not always easy) action plan for supporting people in our lives who might be experiencing a mental health challenge.
Register online today!
Next training: Thursday, May 25th from 9am-5pm
Cost: FREE (a $175 value).
Youth Mental Health First Aid training is a nationally-certified training focused on learning the signs, symptoms and supports for youth with mental health struggles. In addition to building knowledge, we hope to decrease the stigma surrounding mental health issues in our communities. Click here to register!
Next trainings:
·         Wednesday, May 24th from 9am-5pm
·         Thursday, June 1st and Friday, June 2nd from 9:30am-1:30pm (must attend both dates)
Cost: FREE (a $175 value)

Please email
Cat Willett
, Project Director, for more information.
Building Restorative Trauma-Responsive Systems is an experiential training focused on deepening understanding of restorative philosophy and practices, as well as other trauma-responsive practices.Click here to register!
Next training: Thursday, July 27th and Friday, July 28th from 9:30am-4:30pm (must attend both dates)
Cost: $250 for 14 hours of training
Please email
Cat Willett
for more information.
Restorative and Trauma-Responsive Skills Training builds on our existing "Building Restorative and Trauma-Responsive Systems" training and offers concrete skills and practices to create and maintain restorative, trauma-responsive systems.
Attending "Building Restorative and Trauma-Responsive Systems" is a prerequisite for attendance. 
Click here to register.
Next training:
Wednesday, June 21st and Thursday, June 22nd from 9:30am-4:30pm (must attend both dates)
Cost:
$250 for 14 hours of training
Please email
Cat Willett
for more information.
Love Your Neighbors Training: Bystander Intervention for Hate and Bias Incidents
addresses what we can do as individuals to protect and support the members of our community who are vulnerable to attacks because of their race, religion, culture, gender, or faith. The training explores our role as individuals in supporting safe communities for everyone. In this interactive and experiential training, participants will learn about the bystander effect and the pre-planning needed to intervene and will practice specific intervention techniques.
Click here to register!
Next training: Wednesday, June 7th from 1pm-5pm.
This training will be held at Catholic Charities' Oakland Office.
Cost: $10-30 (Profits are donated to local organizations working on issues of justice in our communities.)
Please email
Cat Willett
for more information.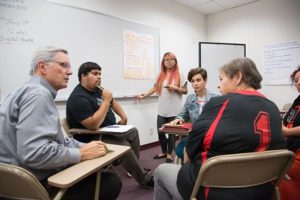 Did You Know?
We like to collect interesting information, reports, and studies that might be relevant to your work.
Tool of the Month

Mental Health America offers a tool kit organizations can use to engage community members in providing support for mental health.The emphasis is on identifying and preventing risky behavior. Included are media relations materials, such as key messages and press releases, and social media resources, like sample Facebook and Twitter posts.
Register here
to receive information.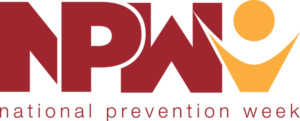 For organizations that can pull together an event quickly, the Substance Abuse and Mental Health Services Administration (SAMHSA) is providing a
tool kit
for sponsoring an event for National Prevention (May 14th to May 20th). SAMHSA offers ideas, tips for planning, fact sheets and checklists.