Experience Hope Newsletter February 2018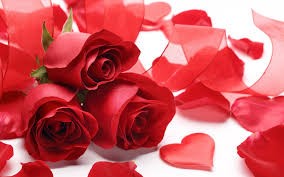 February is the month of romantic love.  We spend millions of dollars on flowers, cards and gifts to show the depth of emotion we have for the people closest to us.
Of course, we are rightfully obliged to maintain professional boundaries with clients, patients, students and others we support.  But now is a good time to consider their circle of love.
When we partner with people who have found the strength to improve their circumstances, we are not just assisting them.  We are also improving the lives of those who love them.  Going the extra distance in our jobs means that someone's mother can sleep more soundly, someone's uncle can breathe easier and someone's child can feel less alone.
We are lucky that the effect of our good work ripples through families and communities.  Below are 14 resources that can help us empower others.  And in doing so, we can be satisfied that we are helping love flourish – even if it is from a distance.
Experience Hope Upcoming Trainings:
Mental Health First Aid trainings seek to empower community members to respond compassionately and directly when someone experiences a mental health challenge. In addition, Catholic Charities' Mental Health First Aid facilitators take pride in adding restorative and culturally-aware ideas and discussions into these trainings. We offer Mental Health First Aid trainings focused on adult and adolescent mental health. These trainings can be offered in Spanish or English.
Youth Mental Health First Aid courses are free to community members.
Adult Mental Health First Aid courses are only $75 and include meals and all materials.
Upcoming Adult Mental Health First Aid courses:
Upcoming Youth Mental Health First Aid courses:
Check out our revamped webpage for up-to-date Mental Health First Aid information and training dates:
In the News:
The Catholic Voice published "Human Trafficking is Real – Our Response is Strong," an article that features first-person accounts from Catholic Charities of the East Bay's Leah Kimball-Price and Alameda County District Attorney Nancy O'Malley.  In the article, they describe their work in combating human trafficking.
Leah Kimble-Price is director of Commercial Sexual Exploitation of Children CSEC Services at Catholic Charities of the East Bay and program director at Claire's House, Therapeutic Living Community.
The San Francisco Chronicle's article, "Amid Stalemate, 'Dreamers' Put in Applications, Cross their Fingers," describes the assistance Catholic Charities of the East Bay" provides to Deferred Action for Childhood Arrivals (DACA) program recipients.
Do You Know about these Resources...
To Care for Children and Adults Who Have Experienced Trauma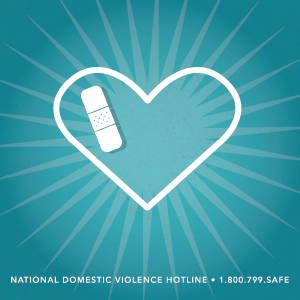 The National Domestic Violence Hotline's self-care techniques can offer healing to people who have suffered from trauma and abuse. The National Hotline number is 1-800-799-SAFE or 1-800-799-7233.
If you're looking for resources to address community violence, visit the National Child Traumatic Stress Network's (NCTSN) resource page. Among other resources, NCTSN offers checklists to determine whether someone has been impacted by community violence, information to address secondary traumatic stress caused by working in the field and webinars led by trauma experts. (The webinars are free, but you must register.)
The Substance Abuse and Mental Health Services Administration (SAMSHA) provides a comprehensive list of resources for health, behavioral health, and integrated care leadership staff who work with individuals wh
o have experienced trauma.  Patients and families can find help here, too.
The NCTSN offers the 11-page teacher's guide, "Addressing and Trauma in the Classroom." The resource gives an overview of the relevant issues and provides recommendations for creating learning opportunities in the classroom.
"How Teachers Help Students who've Survived Trauma" in The Atlantic offers strategies to help young people heal.
To Support Children, Youth and Families:
"Caring for Others: Resources to Help" is listed under "Women's Health Issues" on the Food and Drug Administration website but offers information for anyone looking for help in supporting others.
The U.S. Department of Health and Human Services (HHS) provides resources for educators to identify and support students with mental health struggles and their families.
HHS also offers these resources for friends and family to help loved ones with mental health challenges.
For a deep dive into how mental illness affects children and the many resources to help, visit the "Patients and Families" page of the American Academy of Child and Adolescent Psychiatry.
The Center for Youth Wellness is shining a light on the mental and physical toll of Adverse Childhood Experiences (ACEs).   Exposure as a child to such conditions as mental illness greatly increase adult risk of heart disease, stroke, cancer, diabetes, Alzheimer's and a predisposition to suicide.
The Center for Youth Wellness' website provides more information on ACEs and shows how to help spread the word to support children at risk.  For a video overview, check out "Resilience."
 To Help Caregivers Care for Themselves
Healthcare workers face often face great deals of stress and can sometimes neglect their own wellbeing.  The Substance Abuse and Mental Health Services Association offers these resources to help keep those in the health field mentally and physically healthy.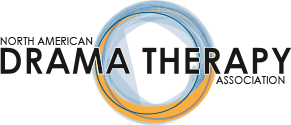 The Northern California Drama Therapy Association provides these tips to help therapists maintain wellbeing and cope better in a demanding field.
The Compassion Fatigue Awareness Project's mission is to promote the understanding and alleviation of compassion fatigue, the stress and strain of working in the caregiving field. The project's website is devoted to resources that describe the condition and ways to alleviate it.
Toolkit of the Month: "More than Mood: A Depression Symptoms Toolkit for Families and Caregivers"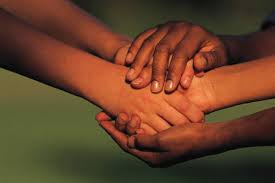 Families for Depression Awareness offers a comprehensive set of resources related to helping combat depression's impact on cognitive reasoning.  The toolkit provides 1) an online "Depression Wellness Analyzer" to assess symptoms,  3) a webinar featuring a leading researcher of cognitive impairment, 4) a video showing how depression affects thought processing and 4) two video interviews with families discussing how they've coped with afflicted loved ones, among other resources.