30 Resources to Improve Personal Mental Health
through Meditation and Mindfulness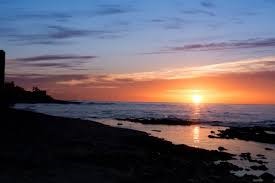 Providing people with the tools and nurturing to improve their circumstances is infinitely rewarding, but it can be draining at times.  We know the drill for staying physically healthy – getting annual checkups, exercising regularly, eating a balanced diet and logging in plenty of sleep.
Just as important is staying mentally healthy, especially in a stressful profession dedicated to supporting people through difficult situations.  Meditation and mindfulness – a practice of focusing on stillness and the present moment – are proven ways to boost emotional well-being and have been shown to decrease symptoms of depression and anxiety.
Below are 30 resources for adopting meditation, mindfulness, or other practices that help create peace and harmony from within.  Make time to care for yourself so you are at your best when you are caring for others.
Experience Hope Upcoming Trainings:
Mental Health First Aid training seeks to empower community members to respond compassionately and directly when someone experiences a mental health challenge. In addition, Catholic Charities' Mental Health First Aid facilitators take pride in adding restorative and culturally-aware ideas and discussions into these trainings. We offer Mental Health First Aid training focused on adult and adolescent mental health. This training can be offered in Spanish or English.
Youth Mental Health First Aid courses are offered free of charge thanks to a grant from the Substance Abuse and Mental Health Services Administration.
Adult Mental Health First Aid courses area only $95 and include meals and all materials.
Click here for a list of our upcoming trainings.
To learn more about human trafficking in the greater Bay Area and Oakland specifically, register for Day Star Training.  The two and one-half hour class addresses the fundamental issues that create and perpetuate Commercial Sexual Exploitation/Human Trafficking in the greater Bay Area and Oakland.  The training takes place Monday nights August, and childcare and snacks are provided.
Check out our revamped webpage for up-to-date Mental Health First Aid information and training dates:
Do You Know about these Resources...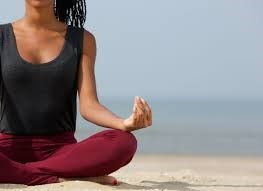 To Understand Mindfulness and its Benefits:
Psychology Today's "What is Mindfulness, and How Does it Work?" and the University of Minnesota's "How Does Mindfulness Work?" explain the practice and how it affects the brain, body and emotions.
"What are the Benefits of Mindfulness?" is an American Psychological Association compilation focusing on benefits to psychologists and their clients.
The American Mindfulness Research Association website includes hundreds of studies, including,  "College Students Show Less Exam Stress after Mindfulness Program" and "Mindfulness in the Workplace: Less Hostility, More True Emotion. 
To Adopt a Mindfulness Practice 
The nonprofit Mindful offers "Getting Started with Mindfulness," which includes five steps to establishing a regular practice.
Harvard's Health Publishing division offers the article, Two Mindfulness Meditation Exercises," and the website Psych Central includes the piece,"7 Easy Ways to be Mindful Everyday."
The Mindfulness Project explains "How to Introduce Mindfulness to Our Friends."  
To Use Mindfulness to Help Youth, including Teens and Children Exposed to Trauma:
"Mindfulness in the Classroom" describes four strategies for using mindfulness to keep students' attention and improve their behavior.
The Center for Adolescent Studies offers "Teaching Meditation to Teens who Have the Giggles," featuring a game called, "Still Chillen."
Mindful Teachers is a network of educators committed to the practice of mindfulness. Among the articles on its website are "The Top Three Breathing Exercises for Anxious Kids," and "8 Principles of Trauma-Informed Yoga and Mindfulness Teaching."
"How to Help a Traumatized Child in the Classroom" gives strategies to teachers for supporting children affected by trauma.  Scroll down to number 4 for information about mindfulness.
The Greater Good Magazine offers "Five Tips for Teaching Mindfulness to at-Risk Teens."  In addition, about a third of the way down the page on the right-hand side are links under the heading, "More on Mindfulness and Teens.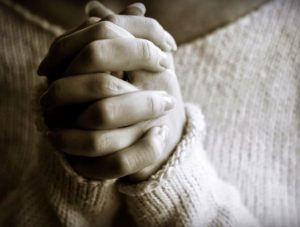 To Practice Stillness, Mindfulness and Meditation within Religion
"How do You Learn and Maintain Stillness?" on the website, "Guided Christian Meditation," details steps for keeping a spiritual practice.
The site "One Thing Alone" offers "A Prayer for Stillness When Life is Rushed," and Catholic Psychologist Dr. Gregory Bottaro describes, "A Christian Approach to Mindfulness,"showing how to integrate mindfulness with prayer.
The Times of Israel gives "Six Tips for Creating an Authentically Jewish Meditation Experience."
The Buddha Darma Education Association's Q&A on meditation shows how to practice the two most common kinds of Buddhist mediation – the Mindfulness of Breathing (anapana sati) and the Loving Kindness Meditation (metta bhavana).
The Yaqeen Institute offers "How to be a Mindful Muslim – an Exercise in Islamic Meditation" to explain the benefits of mindfulness and stillness and how they fit into the religion.  The article is 8,000 words long.  But for specific instructions on meditation, scroll about two-thirds down the page and look for the heading "Mindfulness Exercise in Islam."
Toolkit of the Month: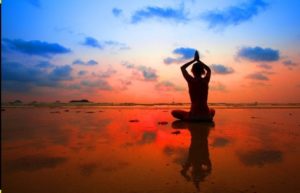 The toolkit comprises an entire website devoted to information about mindfulness, such as its origin, a definition, and benefits.  From the home page, click on the Resources link in the upper right corner to access the resources.  They include tip sheets for subjects like mindful breathing, mindful eating, mindfulness at work and managing stress.  Also included are audio lessons and links to other mindfulness resources.