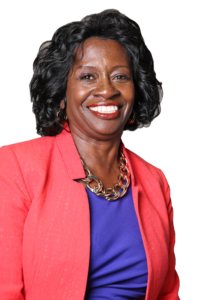 Margaret Peterson
CEO and
Secretary, Board of Directors
Margaret Peterson brings a strong understanding of business and community development to her role as CEO. A graduate of the University of Arizona, she is the Chief Executive Officer of a global B2B Consulting firm she founded to help businesses navigate equipment and technology leasing, process improvement and cost savings analysis.
Margaret is active in the community of Richmond and St. Columba Church in social justice, housing, and economic matters. She is the Board President for both St. Columba Senior Housing Facilities – Sister Thea Bowman Senior Housing and Percy Abrams Senior Housing and is a member of the St. Columba Chapter of St. Vincent de Paul.